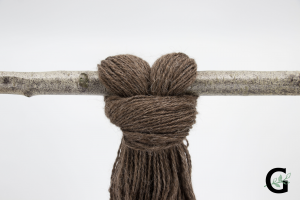 Ær is yarn made out of wool from grown ewes in our region. Ewe is an adult sheep.
In the fall sheep are shorn as they are housed for winter. Wool is brought to us from nearby farms, furthest away around 90 km.
The Ewes have roam grazing the arctic highland in north east part of Iceland summerlong with their lambs.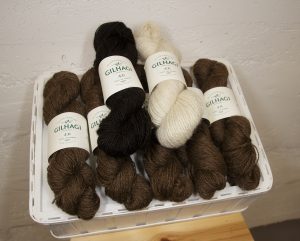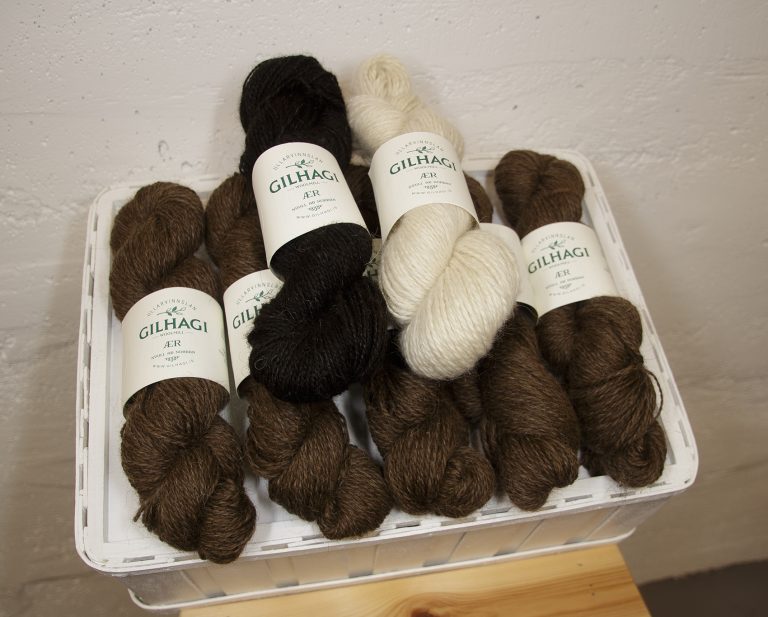 The yarn is made from first class wool, undyed and brings out the natural colours of our sheepbreed.
Our products is this pure and natural, warm and soft yarn our customers love.
Ær yarn is 2 ply.
Press here to visit our webshop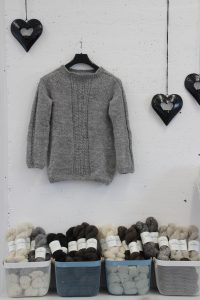 Our production process is soft and gentle on the wool and gives us preferred combination of both strong and soft fibers.
The two coated fleece has two types of fiber called tog and thel that keeps the sheep both dry and warm
in the ever changing Icelandic weather.
Ær Medium
2 Ply
100m~50g / 200m~100g
Knitting tension 18×23 on 10cm
Press here to visit our webshop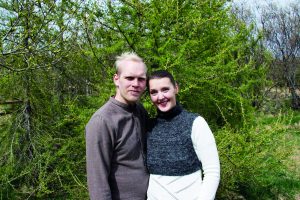 Gilhagi Woolmill is family owned woolmill in north east Iceland. Opened summer 2020.
The woolmill is located on our family farm Gilhagi.
With the mill we run a little visitor centre where you can learn about our process, meet our playful dog Kappi and buy our product.